Boston Accents 07.01.12: 50 Bands 50 States + Case & Point, Thick Shakes, Real Kids, Stereo Telescope, Empty Phrases, Avoxblue, the Migs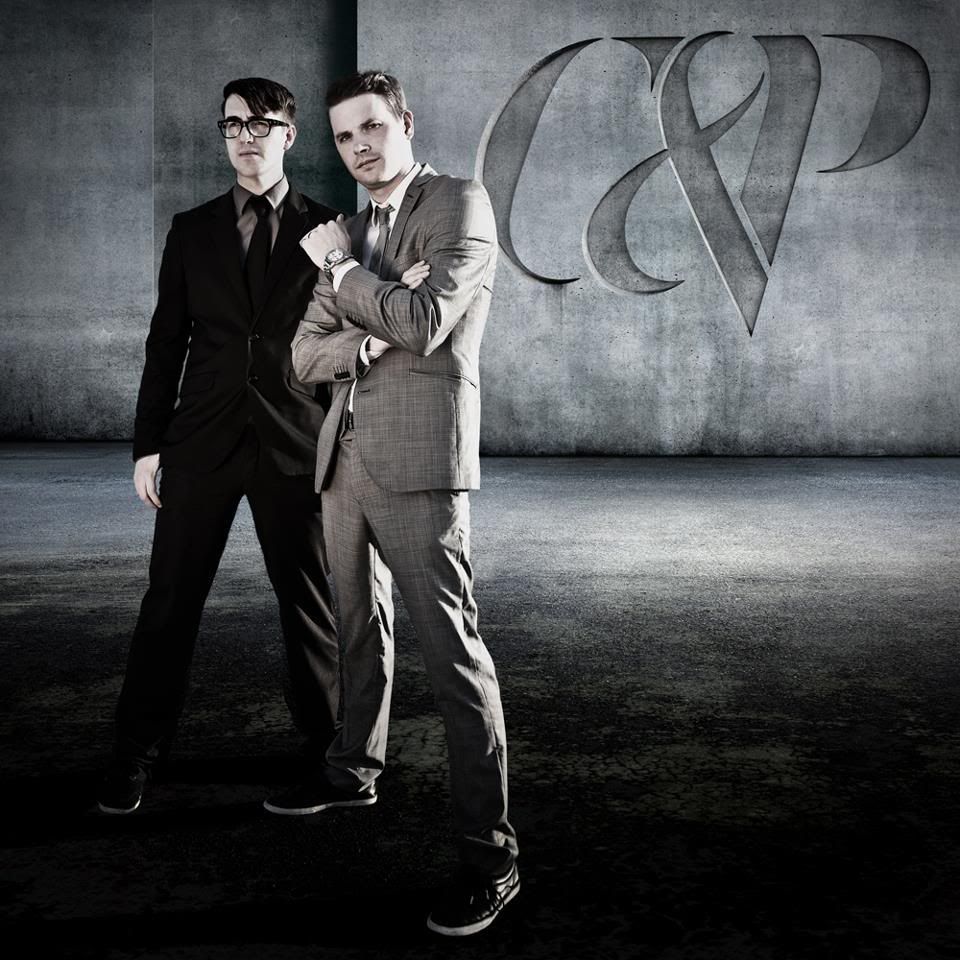 So check it -- it was revealed this week that WFNX will live on as an online streaming station, breathing extended life into the 29-year-old alt-rock radio station. But we still only have two more shows here on the FM dial, and we don't know what kind of form Boston Accents will take on (night, name, format, everything) once the station ceases its radio waves on Saturday, July 21. But we'll deal with all that later this month, after we close up shop here in Lynn two weeks from tonight; in the meantime this evening we premiered a new remix from CASE & POINT, the Boston-based EDM producers who joined us live in the studio, a seasonally-appropriate track from Stereo Telescope, and new music from Thick Shakes, Empty Phrases, Herra Terra, and Mic Raygun. We kicked things off with a segment on 50 Bands 50 States -- the Boston Phoenix's annual spotlight omn the fifty best new bands across America -- highlighting some of the New England acts. Dig in. 
SPEEDY ORTIZ "Silver Spring" – Following in the tradition of the likes of Dom, Earthquake Party, and Ketman, this Northampton trio is our Massachusetts pick in this year's 50 Bands 50 States. Currently touring in support of new EP, Sports. 
THE SUNSET HEARTS "Past Lives" -- This electro-pop nonet, and current Accents obsession, found while researching 50 Bands, reps the East Coast Portland as our Maine pick.
HIGH POP "Drip From The Sea" – Coming hard out of the Constitution State is the gritty garage pop quartet High Pop, and this track is off last September's Hippie Speed Ball cassette.
BEDROOM EYES "Champagne Girl" – Our New Hampshire pick is a band that recently relocated to Allston, and had gotten spins on Boston Accents in the past for their cover of Ride's "In A Different Place" off the NOFUCKINGWHERE compilation released earlier this year.
HAPPY JAWBONE FAMILY BAND "Martian Santa" – Yeah it's a Christmas song in July, whatever, here's our Vermont pick, and you get the idea. This track was featured on the Boston Phoenix Holiday EP.
THE MIGS "Follow Me Home" – In researching 50 Bands 50 States, I came across these garage rock dudes from Dover, NH; catch them at Great Scott July 11.
THICK SHAKES "With Friends Like These" – New track from the Shakes, off their upcoming French Dyppe cassingle, which gets released via Aurora 7 Records with a gig July 7 at Precinct alongside Fat Creeps, Triple Thick, and Royal Wedding.
GLASS TEETH "BB Eyez" – Spooky new jam from Xavier Glass, released for Wonderland Magazine. Check out the Q&A here.
CASE & POINT "Razor" – Debut original from the duo of Casey Vadum and TJ Jordan (formerly of Black Light Dinner Party), who joined me in the studio tonight and have combined to create big-room electro and dance music for Boston and beyond. Their remix of Radiohead's "Everything Is In It's Right Place" is blowing up on Hype Machine.
JOHN BARERA "Sound Love" – Ace techno track from one of Boston's rising EDM producers and a favorite of us here at Boston Accents.
CASE & POINT "I Love It (Icona Pop Remix)" – World premiere of Case & Point's brand new remix – it was finished maybe an hour before our show tonight – of Icona Pop's song of the summer 2012, "I Love It." This is a real banger, and check On The Download later this week when we post the track after Case & Point toss it up online. But huge thanks to the Boston duo for letting us debut it tonight on the show. Keep it locked on the duo's Soundcloud for more remixes and originals.
HERRA TERRA "Buried Youth" – New track from the Worcester electro rock dudes, set to play KahBang fest in Maine this August; track is featured on their 2012 Hyperborean Album Sampler, a teaser for their new EP due later this year.
MIC RAYGUN "Power Hungry" – Demo track off the industrial/rock producer's upcoming record due later this year.
YOUNG ADULTS "Born in 91" – Latest from the Allston punk trio, playing Radio in Somerville on July 13.
BANDITAS "When He Comes Home" – Latest from the séance-pop ladies, who perform at O'Brien's Pub this Tuesday, July 3 on a very crowded and busy Independence Day Eve around town (Mellow Bravo is also at TTs, Susan Constant, Cowgill and others hit Great Scott).
EMPTY PHRASES "Groundhog Day" – New track from Lowell rock band currently readying debut record for later in 2012, playing the Whitehaus on July 21.
ART DECADE "I Try" – Playing Great Scott with the Shills and others on July 7 at Great Scott.
TEAM SPIRIT "Jesus He's Alright" – Ayad Al Adhamy has a new band after parting ways with Passion Pit earlier this year, and he brings the more rock and roll minded Team Spirit to the pill at Great Scott this Friday, July 6.
REAL KIDS "Do The Boob" – Going Leftover Lunch with a throwback joint from the Real Kids, who play Radio in Somerville this Friday, July 6 as part of night one of Johnny Angell Wendell's two-night Hootenanny. Other guests include Watts, Mary Lou Lord and Robin Lane (Friday), Eric Martin & the Illyrians, Darling Pet Munkee (Saturday).
ANIMAL TALK "Can't Dance With It" – Band picked to open the July 7 WFNX Alternatour at Brighton Music Hall in Allston featuring UK indie risers Wolf Gang. RSVP to get on the guest list here.
CASEY DESMOND "Déjà Vu" – New track off Casey Desmond's upcoming album of the same name; catch the video screening dance party Tuesday, July 3 at the Magic Room Gallery in Brighton, where Glass Teeth and I will be DJing before and after Casey's live performance and video premiere.
STEREO TELESCOPE "Summer" – Another world premiere – so much new stuff making the rounds this summer – this one the lead track off Stereo Telescope's upcoming full-length record. The electro-pop duo play Night 3 of the Boston Accents Funeral Party at Great Scott on Wednesday, July 25 with Gentlemen Hall, Black Light Dinner Party, and Bearstronaut.
JESSICA SUN LEE "Sundown" – Sexy new electro jam from the former vocalist of the Sun Lee Sunbeam and Secret Satellites, now gone solo.
ANDRE OBIN "Monochrome Rainbow" – Latest self-released track from the Boston electronic music producer, who performs live July 22 at Middlesex Lounge with Teeel, Secret School, and…
AVOXBLUE "Timewaves" -- … Mr. Jimmy Rossi, who crafts atmospheric, ambient electronic pop as Avoxblue; this is the opening track to his recent A Place Without Time EP.
xo Michael
---