Boston Accents playlist 02.19.12: Avoxblue, Bathaus, Left Hand Does, the Darker Hues, Sounds of Venus, Vivian Darkbloom, Eyes Like Knives, the Grownup Noise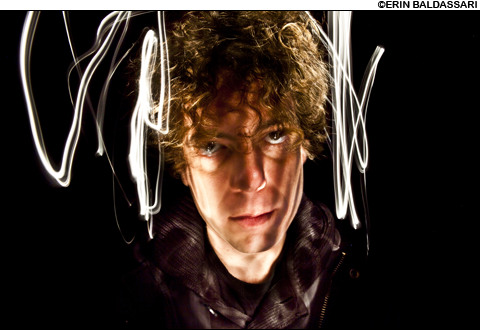 Big ups to the presidents! This here three day weekend edition of BOSTON ACCENTS kicked off with 20 minutes of electronic bliss, then dipped into my upcoming Spring Preview, which runs in the Boston Phoenix March 1. Hey, I had to write it this week, so the bands -- Sand Reckoner, Twin Berlin, Autochrome -- were fresh on my mind. Lotta new music, lotta show listing, so dig into it. Hit me with at Michael@phx.com or tweet my way @vMichaelv or the show @BostonAccentsMA. Rub a dub plug plug plug…
AVOXBLUE "The Confessional" - Brand new music from Jimmy Rossi, who also plays in December Sound. Hear the new Avoxblue jams this Friday night at O'Brien's Pub in Allston alongside Night Fruit and Lymbyc Systym. My feature on five solo electronic artists was one of my first big pieces for the Boston Phoenix a few years ago, and Avoxblue was included.
ANDRE OBIN "Gazelle" - A electronic collaboration between Avoxblue and Obin seems inevitable at this point. The latter was featured in the Boston Globe this past Friday, and performs at the Magic Room Gallery in Brighton on March 2. More on that later…
BATHAUS "Inferno (Glass Teeth remix)" - Two of the most intriguing local producers around town these days, catch Ashley Ashley Copachione's Bathaus project this Tuesday at O'Brien's at the latest Last Rites party. Roniit and Arc also perform, Will Mayo DJs. Shit's gonna be daaarrk.
M.O.O.N. "Paris" - Speaking of remixes, Stephen Gilarde posted the stems to "Hydrogen" on his Facebook page, and asks you to do whatever you want with it. M.O.O.N. just released a remix EP a few weeks ago. Gilarde is currently plotting a tour.
LEFT HAND DOES "Spandle" - New song from Luke Sullivan's Left Hand Does, who play PA's Lounge a week from tonight at the 3dCosby album release party. "Spandle" was posted to Bandcamp, I think, just a few days ago.
AUTOCHROME "100 Series" - Hot-tipped Boston post-punk quartet released a new single over the weekend as well, and their Separation Realms album is out March 30 at TT The Bear's on a killer bill with Night Fruit (they mad busy these days, eh?), Soccer Mom, and Young Adults.
SOUNDS OF VENUS "Time" - Got this via email over the weekend, and played it upon first listen without doing too much research - but IT'S ALL ABOUT THE MUSIC, RIGHT?! Catch them live Friday night when they drop a new single at the Red Room in Boston.
BLACK FORTRESS OF OPIUM "Right Around Here" - New single off new record Stratispherical, showing a little popier side to the Black Fortress crew. The album is out, in live form, March 3 at the Magic Room Gallery in Brighton with Cooling Towers and others.
GROWNUP NOISE "Flower" - The G-Noise hosting a SXSW kickoff party March 3 at Café 939 in Boston, partying it up with the Daily Pravda, Brendan Boogie and St Helena. Lotta rock and roll goodness on that bill.
VESSEL "I'm Going To Miss This When I'm Dead" - Debuted this track from these instrumental post-rock dudes from New Hampshire last week and it was well-received. Vessel is throwing a benefit for the Rebuild Haiti charity on April 20 with Lonesome Atlantic at Grace Community Church in Rochester, NH.
THE DARKER HUES "Steadfast" - One of the handful of bands profiled in my upcoming Spring Preview, which runs in the Phoenix on March 1. The Hues' Nothing Tastes Like Failure is unleashed March 8 at Great Scott in Allston, and Rough Francis, Dead Ellington, and the Grinds round out the bill.
KID DISASTER "Reversal" - KD hit me up on Twitter during the week, and asked how to get their music played. I listened, dug it, and told them to email me mp3s to Michael@phx.com. See how this works? E-Z.
CALEB GROH "Catastrophic Culprit" - One of the darlings of Class of 2012 finally has a release date for his new record - Bottomless Coffee is now due out on March 20. Seriously, it's fucking great.
DIRTY DISHES "Hush" - Epic lead single off The Most Tarnished Birds EP, which gets released March 4 at Great Scott on a bill with Team Spirit, the Devil and a Penny, and Magic Magic. Fantastic bill celebrating a fantastic record by a fantastic band.
3DCOSBY "Paint By Numbers" - The upcoming Mp3 of the Week was touched upon in the LHD blurb, but check it: Satan's Secret hits a week from tonight at PAs Lounge in Somerville. Grab the Phoenix Thursday to see what's up.
NIGHT FRUIT "Bittersweet" - This band is playing every rad bill from now until forever, so why not give the trio another spin. True Fact: I shaved my head because Amanda Dellevigne was stealing my mod haircut pretty hard, and I was not pleased.
GRAND RESORT "Microscopic" - Andres Pichardo may be living in Brooklyn now (boooo), but Boston stll gets the first live show from this Brookline native: Sunday, February 26 at Great Scott for a Dreamhouse Collective + Boston Phoenix Presents superbill with Young Adults, Creaturos, and DIVE, which is a new band by the dude from Beach Fossils. Damn.
SAND RECKONER "Morning Star" - Another band featured in Spring Preview, this psych rock trio relocated from Philly and we are glad to have them in Boston. Album drops April 5 at O'Brien's Pub.
TWIN BERLIN "Give Up On Me" - Connecticut /Boston garage rock trio also in Spring Preview, dropping There Goes My Virtue - their EP recorded with Travis Barker of blink 182 -- at the Hard Rock Café in Boston on March 9.
VIVIAN DARKBLOOM "Out Here All Night" - Three years in the making, this atmospheric indie rock band unveils their new record this Saturday, February 25 at Church in the Fens. Hyped in Winter Preview, as it were.
MOONS "Alien Life Form" - If we played MOON, why not Moons? Band playing with VYGR at Trashy Mansion in Allston tonight. RIP, Trashy.
STEREO TELESCOPE "Geography" - Electro-pop duo - or sometimes trio - opening for Javelin this Thursday at TT's and playing Obin's aforementioned March 2 show at the Magic Room with Casey Desmond and Herra Terra.
CAMDEN "Talking on the Telephone" - Class of 2012 dudes repping hard and getting ready for SXSW, but before that, they play with Wheat at Great Scott on February 25.
VIVA VIVA "Dead In Your Tracks" - Happy birthday to Fumika of Viva Viva, another Boston band set to destroy Austin at SXSW. I'm teaming up with their label, Fort Point Recordings, for a party March 16 at the Tiniest Bar on 5th, but closer to home, we're doing a kickoff event at Good Life on March 7. It's free, come hang.
EYES LIKE KNIVES "High Rise" - Our classic track traces back a decade with this explosive rock and roll powercannon. I want a reunion, dammit.
DECEMBER SOUND "Kill Me Before I Kill You" -- And closing it out with the December Sound, who will have a new record out in the spring. Bookending the show with Jimmy Rossi tonight. Good dude, him.
xo MM
---