Boston Accents 06.10.12: Sunset Hearts, SPF 5000, BLDP, Ryan Lee Crosby, Field Effect, Bozmo, Velah, O Positive, Orbit, Burma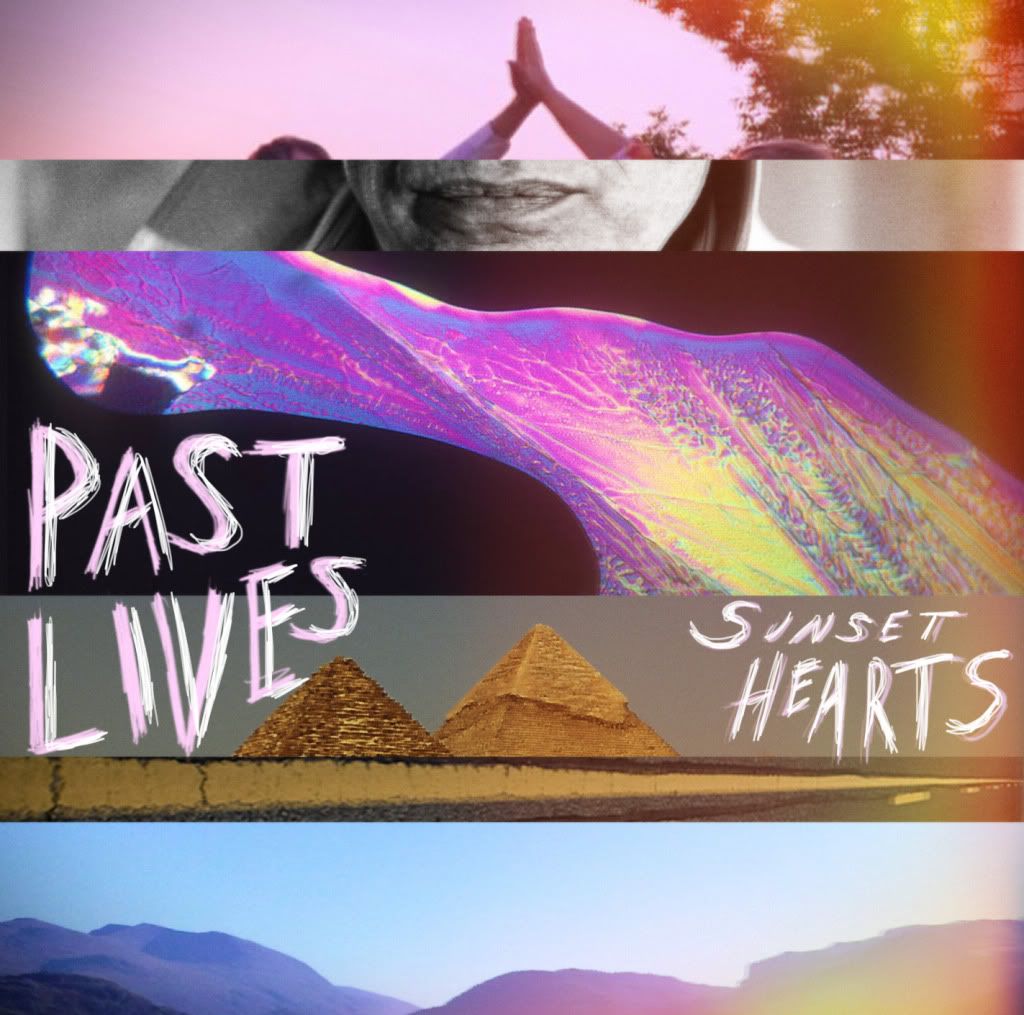 Hola Sunday! So while the past few weeks have focused on the negative – like our Funeral Parties and the death of WFNX, arriving around July 20 – tonight we'll go back to focusing on bands playing shows around town. We broke it up into three segments: dance party to kick things off, a calendar-minded rock and roll creamy middle, then an old-school closing set to honor the We Want The Airwaves: A WFNX Tribute party at the Paradise on June 30. Let's dig in, and as always, thanks for listening. xo MM
SUNSET HEARTS "Past Lives" – Awesome electro-pop jam we just discovered out of Portland, Maine, and perfect for this beautiful Sunday in New England. Get the track for free via Bandcamp, and catch Sunset Hearts at Northside in Brooklyn later this month and at KahBang up in Maine (along with Deftones, Reptar, Bad Rabbits, and more) in August.
CASEY DESMOND "Déjà Vu" -- World radio premiere of Miss Dez's new single, off her ypcoming album of the same name. Catch her with Stereo Telescope and The Pass this Friday at Radio in Somerville.
JESSICA SUN LEE "Sundown" – Newly mastered track off the former Sun Lee Sunbeam guitarist/vocalists new EP, Honestly, Darling.
BLACK LIGHT DINNER PARTY "Leave It All" – One of 12 bands playing the Boston Accents Funeral Parties July 23 to 25 at Great Scott in Allston. Electro-pop wizards BLDP are on Night 3 with the aforementioned Stereo Telescope, Gentlemen Hall, and…
BEARSTRONAUT "Painted In The Dark" -- ... these Allston/Somerville dance-pop cats, who also hit up the Mirrorshades party at Good Life on June 21. This new single will be featured this fall in the indie flick "This Thing With Sarah."
SPF 5000 "White Hot Fantasy" – Another Friday night dance party around town, as the SPF crew (finally) hits up my weekly event, the Pill at Great Scott in Allston. We debuted this banger about a year ago and it still kills.
YOUNG LONDON "Dangerous" – Last summer it was Bad Rabbits, this season it's Young London repping Boston in the Vans Warped Tour. The dance duo perform the Silent Disco stage at all Warped dates throughout the summer, and the skate n' rock jam hits Boston, erm, Mansfield, on July 19. 
MARRELLITE "Ace Freely" – More synthpop goodness coming out of Maine, this one out of Bar Harbor. This track have been a fave of BA recently; no live dates or anything posted just yet.
COOLING TOWERS "Hard Headed Woman" – New track from this romantic neo-modern rock crew, hitting the Cantab Lounge in Cambridge on Friday, June 29 with Milling Gowns, Eksi Ekso, and Pressure System.
RYAN LEE CROSBY "Angel Of Mercy" – Boston singer/songwriting veteran Crosby's vinyl release party arrives this Thursday, June 14 at Great Scott on a stellar bill alongside Sand Reckoner, Future Carnivores and Royal Wedding. First got into Crosby's work when he fronted grunge trio Cancer to the Stars back in the early to mid 2000s; "Dustbin" was one of the first Boston songs I really got into, so it's great to see RLC still in the game, and at the top of his. Preview the record here:
BOZMO "Milksnakes" – Playing Great Scott tomorrow night with King Tuff and Habibi. The Phoenix's Perry Eaton recently reviewed the King Tuff record, check it out here.
VELAH "Glass Heart" – Playing Friday, June 15 at T.T. The Bear's Place in Cambridge with Michael J Epstein Memorial Library, Tallahassee, and Cask Mouse. A new 7-inch is expected to drop in August.
AIR TRAFFIC CONTROLLER "The Work" – Our current Mp3 of the Week in the Phoenix, ATC hits Brighton Music Hall in Allston this Tuesday, June 12 for their NORDO record release party on a stellar bill with Will Dailey, Nemes, and Friendly People.
THE FIELD EFFECT "Kurt Vonnegut" – One of seven bands to get some blog love in this Thursday's Best Music Poll issue in the Boston Phoenix. Be sure to pick it up!
SOCCER MOM "Dreams Burn Down (Ride cover)" – Another band playing our Funeral Parties in July (Night 2 with Mean Creek, Mellow Bravo and Dirty Virgins), this Ride cover was featured on the free NOFUCKINGWHERE compilation of a dozen Boston bands paying tribute to the 1991 shoegaze classic album, Nowhere. Soccer Mom just crushed it at a gig with Endless Wave and Ghost Box Orchestra at Great Scott a few days ago.
CAMDEN "(Talking On The) Telephone" – BMP Best New Act nominee hits O'Brien's this Sunday, a week from tonight.
LETTERDAY "Don't Go" – Keeping with the O'Brien's and BMP theme, Letterday (Best Indie/Powerpop Act) hit the Allston dive on Saturday on a pretty great rock and roll bill with Twin Berlin, Birch Hill Dam, and Cancer Killing Gemini.
IAN JAMES "All For Nothing" – By request! New record Grand Delusions arriving this summer via Blue FX Recordings. 
MICHAEL J EPSTEIN MEMORIAL LIBRARY "Faith In Free" – Also playing that Velah show at TTs this Friday. Look up for deets.
YOUNG ADULTS "Wasted Time" – One of my fave Boston tracks of the decade, off Young Adults debut record, Black Hole. Last 2 minutes still slay me. Playing the Tiger Mountain dance party in July and and the next Midriff Records residency night, June 30 at Radio with ZL, ER, and Roman Numeral Three. 
THE LUXURY "Why Don't You Cry Anymore?" – New track from resurrected indie veterans, who threw down a successful comeback gig last week at TTs at the Lights Out record release party.
PARLOUR BELLS "I'd Like To Think" – Our friends in the Bells were asked to rep the "Now" at the We Want The Airwaves: A WFNX Tribute," on Saturday, June 30 at the Paradise Rock Club. It's a huge event of former DJs and staff coming together to pay respects. Co-organizer and former FNX music director Bruce McDonald will be on-air with Paul Driscoll this Tuesday to talk more about the party, which will also screen a trailer for the upcoming WFNX documentary Also on the bill are Garvy J, and…
O POSITIVE "Up Up Up" -- …the late-'80s/early-'90s alt-rock luminaries, and one of the most underrated bands to ever emerge from our fair city…
ORBIT "Medicine" – …and these mid-'90s Lunch Records cats. Should be a hell of a party.
HUMAN SEXUAL RESPONSE "What Does Sex Mean To Me?" – Another reunion of Boston rock + pop gone by, this time from late-'70s/early-'80s new wave pioneers HSR: November 10 at the Paradise. In honor of this and the We Want the Airwaves show, we're going old school for the remainder of Boston Accents.
MISSION OF BURMA "Academy Fight Song" – Burma by request; new record from the legendary Boston post-punk band, Unsound, out next month.
SEBADOH "Ocean" – Still can't believe this music video was shot at T.T.'s (posted below). I remember watching it on MTV, killing time in my parents' living room as a wee lad growing up in New York. Now I feel like T.T.'s is my living room. Sebadoh plays the Middle East down on August 8. 
FUTURE BIBLE HEROES "Lonely Days" – Happy birthday to Boston DJ veteran Chris Ewen.
---