Boston Accents playlist 12.04.11: Boston Hassle, Rule, Camden, Stephie Coplan, A Bit Much, Viva Viva, Kingsley Flood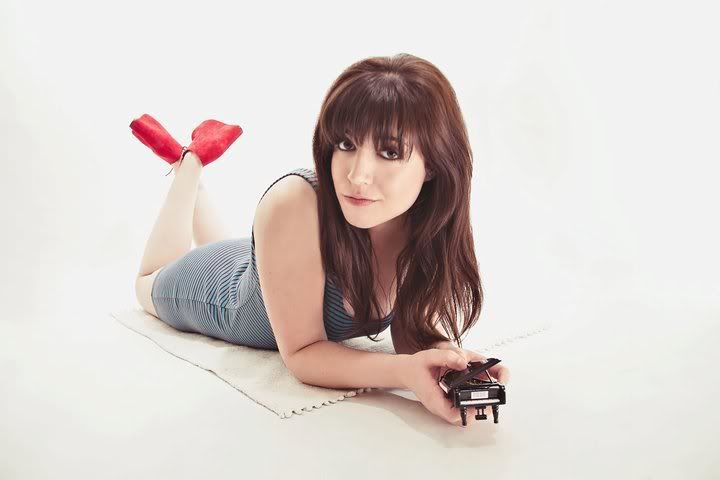 Ahoy! Missed y'all, as it's been a few weeks since I've been in the FNX studio, thanks to the Boston Music Awards and Flashback Weekend. But we're in the closing stretch of 2k11, so we're looking at some of the better tracks released this year, as well as tucking some new jams in before the gates of time close forever. Our make out sesh with Converse allows us to be COMMERCIAL FREE, meaning three or four more songs to the BA arsenal each week. Tonight we also welcomed our - well, my - first guest to Boston Accents, inviting Dan Shea and Sam Potrykus to the studio to discuss the upcoming BOSTON HASSLE compilation. Here's the playlist (note Wednesday's Kingsley Flood show at Converse's 348 Newbury St location):
STEPHIE COPLAN & THE PEDESTRIANS, "Jerk" - Sweet new track from Tufts grad Stephie Coplan and her Pedestrians, one of which is a Winthrop native. Now based in New Jersey, but there are enough local ties to get it played here on Boston Accents. Paul Driscoll debuted it earlier in the week, and Stephie recorded her reaction. Also, I guess the Boston Phoenix was referenced on the Simpsons, tonight? Well, around the same time, I apologized to Stephie for playing her song during the Simpsons. Fucking crazy. Above photo by Deneka Peniston
VIVA VIVA, "Dead In Your Tracks" - What better way to announce our new partnership with Converse than to play this new VV track recorded a few months ago at Converse's Rubber Tracks Studio in Brooklyn. Will see the light of day come spring, but in the meantime, peep this video from meetyourbeat.com.
KINGSLEY FLOOD, "Black Boots" - Our current Mp3 of the Week also has a Converse tie, as Kingsley Flood also recorded at Rubber Track and will be playing live at the Converse store at 348 Newbury St on Wednesday, Dec. 7 at 6pm. JOIN US! Then the Kingsleys release Colder Still over three nights at the Lizard Lounge.
CAMDEN, "(Taking On The) Telephone" - Brand new track for these indie blokes, destined for a huge 2012.
RIBS, "Please Don't Go" - Before coming up to Lynn to do the show I hot up RIBS HQ in Cambridge to preview some new tracks off upcoming EP Russian Blood. That drops in spring, so in the meantime here's an ace nugget off January's Locrian Singles.
RULE, "Bloodletter" -- A new rock and roll menace featuring former members of Bang Camaro, BrownBoot, Damn Personals and Township, and one current dude from Dirty Truckers. Can you say supergroup?
RADIO CONTROL, "2015" - Yup, I slept on this one. Dropped in April, this track slays. Playing Radio in Somerville on December 18 with Math the Band.
POWERANIMAL, "Come Out Tonight" - Young Salem trio bringing out the best of the fuzzy, noisy '90s. But there's a Philly band called Power Animal, so let's hope that lack of space between the two words holds up in count.
SOCCER MOM, "(A) Natural History" - One of the standout tracks from 2011, thought it segued nicely from Poweranimal.
A BIT MUCH, "Jesus Never Touched Me" - Brand new track about touching, reminding us all of Jerry Sandusky. Off their new All Saint's Day record -- we think that's what it's called, there's like four names on the Bandcamp -- and featuring the talented mind of Abram Taber (that we're certain of).
THE POMPS, "Icepack!" - Fantastic third-wave ska project from skankin' dudes from the Sterns, Void Union and Have Nots, playing TT The Bear's this Wednesday with Loud Clappers, the Darker Hues, and Crinkle Face, which has guys from Nassy getting all squinty grill'd.
BLACK LIGHT DINNER PARTY, "Gold Chain" - Another fan-fucking-tastic single from this NYC/Boston quartet of producers. Huge track. Also: the video has Ron Jeremy in it.
ADVENTURE SET, "Paler Faces" -- Released as a single back in March, now part of last month's Centuries To Go record. Underground '80s band making a comeback look easy.
CASEY DESMOND, "Talking To God" - Congratulations on 35,000 YouTube views for this song's video. Still a banger track…
ANDRE OBIN, "Cinnamon (Casey Desmond Remix)" - …and Desmond lends her skilled remix eye to Andre Obin's vision. Desmond also just remixed a track from Canadian synthpop pixie Lights.
*** HOUR 2: Boston Hassle chat with Dan Shea and Sam Potrykus of Bodies of Water and Bostonian Compass
SARALEE, "Soft Sounds" - lead track off Boston Hassle, which you can preview here. Oh, and….
THE NEEDY VISIONS, "Kinda But Not Really" - …the comp is not released on vinyl or CD or even cassettes (this is Dan Shea's band BTW), but…
KAL MARKS, "Not Afraid To Die" - … it arrives this Sunday at Great Scott on a playable, wearable button…
SKIMASK, "Fine China" - …seriously, a fucking button, and you can even plug it in to charge and skip around through tracks…
CUFFS, "Albert Kroft" -- …pretty fucking great. Check out this Thursday's Boston Phoenix for more on the Boston Hassle comp, and thanks to Dan Shea and Sam Potrykus for stopping by being my FIRST EVER guests on Boston Accents. Word!
DIRTY VIRGINS, "I Like You" - Finally saw the Dirty Virgz last Sunday at Church, while Kramer was hosting BA. I might just throw some sort of "Band To Watch" distinction around their necks in a few weeks, stay tuned…
THE SUSAN CONSTANT, "Came/Went" -- The band - not a woman - dropped a new stop/motion animation video this week, and it's a must-view.
THE STERNS, "The Space Race Goes On" - Standout 2011 track from the re-launched modern pop band, adding to their already sterling collection of songs (see "This Will Only Hurt For A Minute" and "Buffer Zone").
ANIMAL TALK, "Into The Sun" - New band I'm quite high on, their debut 5-track self-titled EP is a good listen. Playing next month at TTs, January 26.
SOFT PYRAMIDS, "Dwightsnake" - Speaking of TTs, these hip cats are there tomorrow with Art Decade and 1, 2, 3.
NIGHT FRUIT, "Bittersweet" - Closing track off the upcoming Dark Horse EP, released Friday at the Pill at Great Scott in Allston. It's the long-awaiting follow-up to last year's Triangles EP.
SQUALL, "Black Hands" - Just destroyed Magic Room Gallery in Brighton with Mark Sultan this past Friday. Were you there?
EARTHQUAKE PARTY, "Pretty Little Hands" - Dynamite track off the Vs Pizza cassette, which rules.
DARLING PET MUNKEE, "X Ray Specs" - Another project from Michael J Epstein and Sophia Cacciola, of Do Not Forsake Me Oh My Darling a billion other bands. But a good billion other bands.
TECHNOIR MA, "Roundabout" -- Closing out with a personal fave, six minutes of pure New Order bliss from this defunct duo who played around town back in 2007 or '08 or so. Around then…
xo Michael
---