Podcast: New Coldplay Tracks Unveiled 6-7-11
Fletcher and Henry discuss the new tracks Coldplay unveiled at a German Festival. They also touch on U2 comparisons and the beauty of The Script and Gentlemen Hall.
DOWNLOAD: New Coldplay Tracks Unveiled 6-7-11.mp3
To download, right click and choose "Save Link As."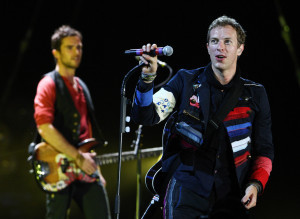 U2 is an Irish rock band which formed in 1976 in Dublin, Ireland. Since the band's formation, they have consisted of Bono (real name Paul...
Coldplay is a British alternative rock band, formed in London, United Kingdom in 1997. The band comprises vocalist and pianist Chris Martin, lead guitarist Jonny...
---